Agnes Kru
Vinyasa Flow Yoga
Poland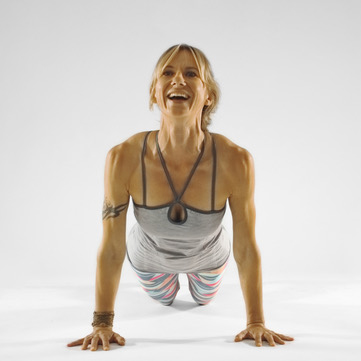 SCHEDULE
Friday 15 September 2023   19.00 – 21.00
Opening class  w/Isabelle Thill

Agnes has a background in martial arts and gymnastics and her journey into yoga began with her first Ashtanga class in Germany. It hasn't stopped yet. She is inspired by all yoga styles but most important by every single student. Agnes is an advocate for modern mindfulness, bringing the ancient wisdom of yoga and modern Science together. She has taught on medical conferences, rehab programs, continuing education for yoga teachers and organised retreats. Yet what she really wishes for is to bring yoga into every single life.
Fire to the body, alchemy to the mind and love to the world.
She lives and teaches in Mallorca for over a decade now with her partner and son, and studies currently Hypnotherapy to add more magic to her toolbox.